About Us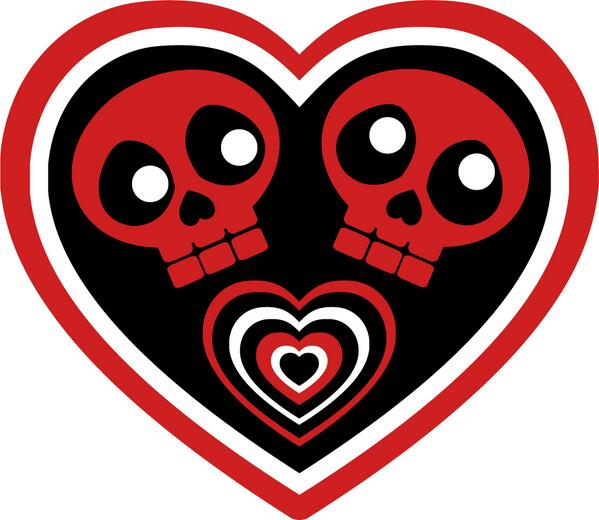 Undead Duo logo courtesy of Bobby Salomons
You are on a need to know basis.  Need to know more about The Undead Duo?  Click here.
About Kristen
Sneaking into nightclubs to see bands since I was sixteen, I've been researching Because the Night my whole life.  Now I've been to more concerts that I could possibly count.  I get an up close and personal look at the behind the scenes workings of the entertainment industry doing makeup and hair for TV, movies, and commercials.  I'm a graduate of the School of Hard Knocks and Blaine Beauty School. The "beauty and the brains" (according to Julie) behind the Undead Duo, I enjoy watching football, decorating my house, and making wickedly decadent desserts I force feed to all my guests.  I do not have a Boston accent.
If you're jonesing for a Kristen fix, and I know you are, you can check out  the Giant Tales anthology. Four of my short stories are featured. But wait! There's more! It's the first of series releasing this year.
You can email Kristen at kjstrassel (at) gmail (dot) com  or follow her on Twitter. Or, if you're so inclined, visit her website or chat with her on Facebook.
About Julie

 Julie's a mythology twisting, pizza hoarding karate kicker who left her ten year panty peddling career to devote all her time to writing. Her debut novel, Running Home, and the sequel, Running Away are published through Books of the Dead Press. The Harpy coming in 2016 through REUTS Publications! Julie revels in all things Buffy, has a sick need for exotic reptiles, and drinks more coffee than Juan Valdez and his donkey combined, if that donkey is allowed to drink coffee. Julie lives in Plymouth, MA, constantly awaiting thunderstorms with her wildly supportive husband,two magnificent boys, three lizards and one Small Mexican Dog.
How to connect with Julie:
On Twitter constantly @hutchingsjulie
Facebook author page: https://www.facebook.com/JulieHutchingsAuthor?ref=hl
email: undeadduo@hotmail.com
deadlyeverafter.com
facebook.com/deadlyeverafterblog
http://www.booksofthedeadpress.com
You can email Julie at undeadduo (at) hotmail (dot) com or follow her on Twitter.